"Worth Its Weight in Gold!"
The Slabway Massage Chair 
Sold Out 5 Months in a row 
[Now Taking Orders]
Monica had struggled with back pain at the young age of 60.
And her life was beginning to plunge into darkness. 
She wasn't her normal joyful self.
The pain she was experiencing in her lower back was starting to rub off in her day-to-day relationships. 
She first tried medications for several years, but those came with side effects and never really made a big impact. After several years eventually her chronic back pain lead to leg/foot pain, insomnia, fatigue, anxiety, depression and more...
Luckily she eventually stumbled across the Slabway Massage Chair.
"Dear Slabway,
As someone who has chronic back pain and who has suffered from several other problems, I took a chance and ordered your Massage Chair and I am SO glad I did!
The pain I was experiencing with my physical health was starting to rub off on my emotional health as well. I tried everything the doctors recommended and could never get ahold of it. It even got to the point where my daughter told me I had changed.
I am crying while writing this email. 
Since my husband and I have been using the Massage Chair everyday for the past several weeks my back feels 110x better, I'm actually sleeping through most of the night, my feet no longer hurt, my doctor says my blood pressure has never been better and I feel 15 years younger!
Thank you for the wonderful product."
Imagine what frequent full body Massages could do for you. 
Your Full Body Massage Chair will be a source of healing and comfort.
You'll feel like a whole new person. Because you'll be a whole new person.
Are YOU Ready to Elevate your Life?
Because right now -- after selling out of the Slabway Massage Chair many months in a row...
The Slabway Massage Chair is available to order!
This kneading and rolling Massage Chair helps relieve tension and fatigue of your feet, hands, arms, calves, thighs, back, hips, shoulders with traditional shiatsu and reflexology therapy.
Full body Massage

 - Reaching from your neck to your feet almost every part of your body experiences the full shiatsu experience

​Built in Heat Therapy System 

- Relaxes and eases tense muscles

​Shiatsu Results 

- Rejuvenates the mind and body removing physical stress

​Fully Automatic Reclining

 - Zero Gravity. The Chair autonomously reclines to provide the best massage possible
​

High Power Vibration & Rolling Balls with Air Pressure Massage

 - Effectively massages your back, shoulders, waist, buttocks, thighs, calves, feet, arms, and hands for a full body massage experience

​Easy to Use Control Panel

 - Located right next to the arm rest, making simple access during your spa like massage
​

42 Fatigue Relieving Air Bags

 - Providing massage for the legs, thighs and feet while promoting better blood circulation throughout your body
​

Adjustable Massage

 - Easily work up or down from different massage intensities
​

Smart Roller System

 - Flexible smart rollers conform to your specific contour and shape

​Easy Setup

-

ARRIVES MOSTLY ASSEMBLED

​Money Back Guarantee
​1-Year Warranty: Full Coverage Of ALL Parts For 1-Year
The Slabway Massage Chair is so popular...
Our first run of the chair took a little while to sell, but then it spread like wildfire!
The results from the chair were so impactful that we sold out our second run within 13 days.
Our third run sold out in 11 days.
And everytime we'd get more in stock we would run out of stock almost immediately. 
Several Customers were purchasing 2-3 at a time!
Even now... we are watching our inventory like a hawk. 
It really doesn't seem to take much to send us back into a backorder and believe it when we say the last thing we want to do is turn folks away like we have had to do before. 
This Surprised Us the Most
Getting our hands on more Massage Chairs isn't that easy.
Shipping time from our warehouse to you is only 1-6 Days. 
But it takes several months from the day we order our Trademarked Massage Chair for it to arrive in our Utah Warehouse. 
So if we run out of inventory, it will take us a few months just to get the product back in stock.
Good news is that if you are reading this letter right now, then we have at least three available for order. 
If you missed out before, here is your chance
TODAY ONLY!!!
50% OFF NORMAL PRICE
Today you will get an incredible deal on the Slabway Massage Chair. Plus FREE 1-5 Day Shipping* & handling that normally would cost you $285... but only while supplies last. Keep reading to claim yours!

*Important Note: Shipping delays are to be expected industry wide as the impact of COVID-19 is still overwhelming all fulfillment channels. This is affecting all shipping companies and the majority of online retailers.

Here's the catch
You don't have much time.
When this letter gets out about the Slabway Massage Chair -- FREE  Shipping and 50% OFF Price
There won't be any left.
Frequent Massages Can Relieve All Kinds of Pain
Massages are great for relaxing your muscles by stimulating the blood flow to areas of your back that have been lacking in oxygen and nutrients. 
This muscle relaxation can improve flexibility and significantly reduce pain caused by tight muscles.
Yes, massage is a very popular well known pain reliever, but truth is... So many are doing it wrong and missing out on the many benefits that massage can bring.
They are missing out on what the power of FREQUENT Massage could do for their lives. Most go to get a Massage a few times a year. 
Those with chronic conditions once a week or bi-weekly. Which according to research is still not enough.
To see major results, you need to experience frequent Massages. No if, ands, or buts.
Here are a few commonly known benefits of Massage Chairs:
• Helps your body move better
• Relieves neuropathy
• Improves Mood
• Improve Cardiovascular Health
• Lessen Headaches

• Spark Creativity
• Helps Become More Mobile
• Relieve stress and anxiety
• Increase Productivity and Alertness
• Boost your Brains production of feel-good chemicals
• Improved immune function
• Helps you sleep better
• Lower High Blood Pressure
And Much More...
Here are some unexpected benefits of Massage Chairs:
• Skincare: by stimulating muscles
• Better Breathing: Our lung capacity is often variable due to the effect that our lifestyles can have upon body.
• Posture Improvement: releases pressure from spine
• Better Digestion: Stimulation of a parasympathetic systems boosts organ functioning which is why food is able to break down more easily to derive nutrients from.
• Flexibility: Letting muscles have the time to open up can have radical benefits to the flexibility of the body.
Its an investment for YOUR health
* Warning - If you have any preexisting conditions we recommend you consult with your doctor before using a massage device.
For Back Pain it is recommended to get a deep tissue Massage everyday for 30 minutes within a 10 day period. 
The American College of Physicians go as far as to list Massage for low back pain that lasts up to 12 weeks as a treatment. 
Obviously, paying $100+ to go to a Massage Therapist everyday is unreasonable. Those payments stack up over time! Even fitting that in our busy days would be a nightmare. 
The solution is Massage Chairs! The truth is, as with almost all things technology, massage chairs have come a very long way, and they're also way more affordable than they used to be.
BUT......
Not All Massage Chairs Are Created Equal
Purchasing a Massage Chair can be risky.
You've got the dinky incredibly cheap Massage Chairs that just stab your back and were not engineered to have any impact on your health. 
You've also got your $7,000+ Massage Chairs that are just simply overpriced for what you're getting. The price is often times just to fool you into thinking you're getting top notch benefits. 
Slabway meets you in the exact right place. Our traditional shiatsu and reflexology therapy Massage Chair was engineered with your well-being as the top priority.
That's why it's spread like wildfire.
** VERY IMPORTANT -- Here are features you absolutely need in a Massage Chair in order for it to be truly effective.
The Features that YOUR Massage Chair Must Have in Order to be Truly Effective.
Full Body Massage - truly feel the benefits of everything by encompassing all areas of your body.
True Shiatsu Massage Chair - provide the best results because they most accurately mimic hand-applied shiatsu techniques.
Heating - Muscles are best manipulated and blood flow improved when heat is applied with massage pressure.
Air bags - cause muscle contraction fulfil their most important task, regulate the proper flow of lymph and improve blood circulation.

* Vibration Massage - movements that reduce tension in muscles and mind by offering positive impact on production of happy hormones within body.

Zero Gravity Reclining - By Elevating your legs over the level of your heart, proper circulation is increased, helping to reduce swelling as well as minimizing stress on your heart.

Smart Roller System - Flexible Smart Roller that conform to your specific contour and shape for best results. 

Custom Massage - Customize the intensity, depth and speed of the massage. Especially important for those who would be sensitive to the massage.

The Slabway Massage Chair Has All of These Things!
"It feels like the hands of an actual person!"




Your New Slabway Massage Chair
Will Do Wonders For The Body and Mind
There's a reason why the Slabway Massage Chair is known as the "wonder worker". There's a reason why the product sells out every month.

It is just so incredibly effective. The amount of value it brings to your health vs the price is just unmatched.
Are you tired of seeing your body put under immense physical and emotional stress?
You Need To Take Action Now
The 50% OFF Price is the lowest our Full Body Massage Chair will ever be. Once this run is gone, the price will be going up!
Slabway Massage Chair Was Made To Give Results
Millions of people are suffering silently in the dark when there are products out there that were made to give relief!
This Massage Chair isn't made like other Chairs. It was made to bring extraordinary results. 
It's an investment for your Health
How Our Process Works
Easy as 1... 2... 3!
You don't need to be a mechanical engineer to set-up the chair. Here are the simple steps from ordering to set-up.
1. Place Your Order: Click 'Buy Now' on this page then place order through our 100% secure form or call our Massage Chair Experts at: 385-273-0489
2. Your Order Will Be Shipped out as quickly as possible: You'll receive a tracking number and then a call from your delivery driver with a good time for them to deliver your Massage Chair. 
3. Massage Chair Comes Assembled: just screw in the shoulder pieces, plug into wall outlet and get Massaging
Incredible Health Should NEVER Be "Out of Reach" for Americans
No-Credit Payment Plan With 43% Discount
We know that not everyone can afford this Full Body Massage Chair, that's why we have rolled out a payment plan.
As part of this special deal we're running...
You can pay over time - with NO CREDIT CHECK.
We know you are good for it.
And we'll still ship out your purchase right away!
(including the FREE SHIPPING)
Big Box Store Price:
$5,999.99+
Want the best part?
Our Slabway Massage Chair does everything that chairs over 5,000 do and is of similar/better quality, but we sell for a fraction of the cost.
HOW!?!
Most Massage Chairs cost so much money because they were NOT made to move in an online world. They move from factory to factory to big warehouses to smaller warehouses to showroom to retail stores, then finally to you. You are then left with a complicated set up, because most companies send you a box with a ton of parts that you will put your hair out just trying to put together.
We fix all of those costly problems!
We go straight from our warehouse to you!
If you purchase from us your chair will come mostly assembled and arrive within 1-6 business days after purchase.
Slabway Price:
$3,499.99
But we want as many people as possible to get the best possible results from an incredibly affordable Massage Chair, so....
You can claim yours for only $499.99 today -- plus 3 more monthly payments of only $499.99. That's 43% off the price still!
OR...
Pay in Full today... and get an even better deal of 52% Off!!
Yes… we know that charging almost 52% less than this product is probably crazy.
And at the very least… it's generous.
Buy Now - $3,499.99 Only $1,697 Today!
Or 4 monthly payments of $499.99 each
Order Online Any Time
24 Hours a Day / 7 Days a Week / 365 Days a Year
Money Back Guarantee
Privacy Guaranteed
100% Secure Information
96% of Customers say they've had a 5 Star Experience with us.
Your customer assistance is fabulous the product is amazing it is the best purchase I have ever made I am so pleased with this chair it has changed my life in less than a month communication delivery set up emails you guys do an outstanding job thank you so much.
-Lisa
I got this for my husband and he and I love it. Totally worth every penny❣️
-Steacy
Slabway connected with me as soon as I purchased the chair and each time I knew what to expect. The delivery was within 4 days and the company they used were right on time and kind. The chair is everything they said it would be and more!
-Katy
After years of chiropractor assist, I haven't gone back since my Slabway Chair arrived. I use it first thing in the morning and sometimes during the day. I'm 84, have severe arthritis and have used portable Siatsu devices, leg compression units, and have now replaced all of them with Slabway. The available multi function settings allow me to pinpoint treatment areas and my only wish is for a higher back to reach the neck area better.
I have recommended the unit to almost everyone I know, including three doctors. One had already tried it at a local Costco, but after being ignored for over 30 minutes, he left. I gave him info for a direct Utah order and he was quite excited.
Happy New Year to you and all your customers!
-Robert
It's not so big and bulky like the others are and it goes well our leather furniture and it works GREAT! We use it all the time , the set up was easy and would recommend this chair, it's Awesome.
-David
I like where from your neck to your hands & arms, & legs & feet & back. It takes a place of a chiropractor & much better
-Prince
The cost of relief is priceless. Had mine approx 5 years and it has been a blessing.
-Janice
This chair will beat you up and spit you out...fantastic.. after just one session I was able to bend down to put the leash on my dog and for the first time NO LUMBAR PAIN amazing
-Anton
I have one! The best purchase I ever made for myself. Having RA, Fibro, Osteo and Arthritis this have being a blessing for my body. I highly recommend it 100% 
-Miranda
1 Year Warranty / 365 Day Trial Period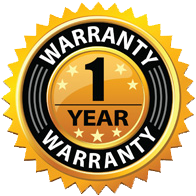 365 DAY TRIAL PERIOD. If you don't absolutely love your chair within 1 year after purchasing. Return it for a refund.
Your Slabway Massage Chair is protected by a no-questions asked, satisfaction guarantee. Try your Massage Chair in your home for a full year. Put it to the test! Get to know your Slabway Massage Chair and what it can do for you. If it doesn't do everything we said it does or if you're unsatisfied for any reason, return it. You'll get your money back, no questions asked.*


An American Company You Can Count On
Our Slabway headquarters are in American Fork, Utah. (30 miles south of Salt Lake City)
Here's a recent snapshot of our Company Christmas Party here in Utah. As you can see we are 100% real people - Americans! Not some 800 number routed to a foreign call center.
Now don't worry, there's no pressure to claim your Slabway Massage Chair. In fact, if you don't want it, you can step aside. No hard feelings. There are plenty of other people dead set on healing right now. Who see the need to act fast, before these Full Body Massage Chairs.
And please don't think you can get the Slabway Full Body Massage Chair anywhere else. You can't.
The Slabway Massage Chair is NOT available from any other store, website, or distributor. You can only get it here.
But Here's the Thing...
The only way we have been able to offer you this payment plan, the special pricing and the Free Shipping.. plus the 1-year warranty is if you claim them right now.
These Full Body Massage Chairs are extremely popular. They're famous for their results. 
We don't want you to lose out on this deal. That's why you need to click the big 'Order Now' button now so we can fill your order right away.
Big Box Store:

$5,999.99+
Slabway Price:

$3,499.99
Only $1,697 Today!
Or 4 monthly payments of $499.99 each
Order Online Any Time
24 Hours a Day / 7 Days a Week / 365 Days a Year
Money Back Guarantee
Privacy Guaranteed
100% Secure Information
Slabway
858 South Automall Drive, STE 101
American Fork, UT 84003
USA
Email: care@slabway.com
Mon-Fri 9am-5pm MST
© Copyright. All rights reserved - Slabway LLC