Slabway Has Over 200,000 Happy Customers & Counting!
Brenda has been struggling with pain in her feet and legs for years now... And it has taken a toll on how much she can enjoy the day!
Brenda has been struggling with health issues for years now and it is progressively getting worse.
She loves to stay as active as possible, but it gets tough with everyday aches and pains in her feet making it hard for her to stay on her feet for an extended period of time. So, she sought out for a long term solution.
After multiple doctor's appointments and research, she came to the conclusion that she needed to find something that she could use daily that really focused on increasing blood flow in her legs and feet and helping with general pains.
She really wanted to make sure she found the perfect solution that was really going to help her rather than something that just glossed over the idea of helping. Luckily, she found exactly what she was looking for.
"Dear Slabway,
I never knew how much tension I was carrying in my feet and legs until I bought your compression leg wraps!
It has been a struggle for me to stay on my feet for long periods of time and I even noticed that simple tasks like taking the dog for a walk and going to the grocery store was getting more and more difficult. My plantar fasciitis was getting worse and I was starting to lose hope that I was ever going to be the same old me again.
It was terrible. But, after using your Compression Foot and Leg Massager for a couple weeks now... I now feel like a whole new lady.
I feel like me again for the first time in a long time. Not only can I walk the dog no problem but I can play with my grandkids again and you can't put a price on that!
You guys have an A+ from me and my Family." 
-Brenda
Fact: Frequent Massages Can Relieve All Kinds of Pain
Compression can be used as a valuable tool for your health. That's why it is used everywhere from hospitals to cryogenic clinics.
Leg compression devices are commonly used in two drastically different circumstances. One, to help stimulate blood flow through the legs and feet and help prevent clotting. Two, by helping athletes recover faster from lactic acid build up and muscle fatigue.
In either circumstance, the stimulation of blood flow helps take oxygen and other nutrients to the parts of the body that need them most.
And when you mix compression with massage, that's where the real magic starts to happen. Stimulating blood flow can increase immune function by increasing the level of "killer T cells" which fight viruses, lower stress and increase quality of life!
But let's be honest, the reason you're probably reading this is because you are looking for some relief from pains in your legs and feet. And yes compression mixed with massage is known as a powerful pain reliever.
But too many people are doing it wrong!
In order to get the true benefits that leg compression has to offer, it has to be used FREQUENTLY. I am talking DAILY.
For foot pain, it is recommended to get a massage every day for 15-30 minutes within a 10-day period.
Doctors have also stated that frequent massage boosts your circulation, which helps with healing/recovery and keeps your muscles and tissues healthy. That's especially important if you have health problems that add to poor circulation or nerve damage, like diabetes or neuropathy.
But…
No one wants to spend their days in a hospital bed racking up thousands in medical bills. And cryogenic clinics are typically reserved for the rich, with memberships costing $300-500 a month! With most members only using it maybe once or twice a week at most. Those payments build up over time…
So, the solution is simple. The Slabway Compression Massage Wrap is the perfect compression device that you can use at home, on your own time, at a fraction the cost!
Imagine what this could do for you and your health.
Your Compression Massage Wrap will be a source of healing and comfort.
You'll FEEL like a whole new person. Because you'll BE a whole new person.
SHIATSU FOOT MASSAGER FEATURES
Listen... The Slabway Shiatsu Foot & Leg Massagers sell like hotcakes...
Our first run of the Foot & Leg Massager took a little while to take off, but then they spread like wildfire!
In fact, the results from the Foot & Leg Massager were so impactful that we sold out of our second run within 13 days.
Our third run sold out in 11 days.
And every time we got more in stock we would run out of stock, almost immediately. 
Several customers were purchasing 2-3 at a time!
We just got our Christmas run in and even now... we are watching our inventory like a hawk. 
It really doesn't seem to take much to send us back into a backorder and believe it when we say the last thing we want to do is turn folks away before they are able to get their order for Christmas like we had to last year... Unfortunately, that's how this works.
Did you know that getting our hands on more Foot & Leg Massagers isn't actually that easy.
Shipping time from our warehouse to you is only 2-5 Days. 
But, from the day we order, it takes several months for them to arrive at our Utah Warehouse. 
So if we run out of inventory, it will take us a few months just to get the product back in stock.
The good news is that... if you are reading this letter right now, then we have at least three in stock! 
If you missed out before, here is your chance. 
Today we are offering an incredible deal on the Slabway Shiatsu Foot & Leg Massager. Plus, you will receive FAST 2-5 Day Shipping... but only while supplies last. Keep reading to claim yours!

Be Careful. Not All Foot Massagers Are Created Equal
Purchasing a Foot Massager can be risky.
You've seen the cheap little Foot Massagers that just stab your feet or do nothing at all and that were definitely not engineered to have any impact on your health. 
You've also seen the $900 Foot Massagers that are way overpriced for what you're actually getting. The price is purely just to trick you into thinking you're paying for all the top notch benefits. When in fact, it has none.
Slabway meets you at the perfect spot. Our traditional shiatsu and reflexology therapy Foot & Leg Massager was engineered with your well-being as the top priority.
That's why it's spread like hot cakes.
**There are certain features that are needed in order to truly impact your health
The Features That A Massager Needs In Order to Truly Impact Your Health!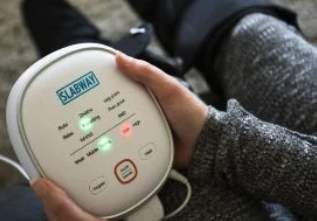 Custom Experience
Mix and match your experience and create a tailored massage for yourself with programmed modes. Treat your feet right by creating a perfect massage with speed and directional control.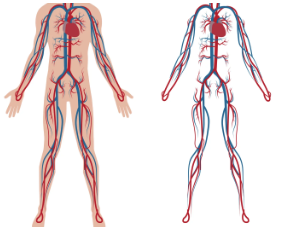 Improved Blood Flow
Due to a sedentary lifestyle, many people don't use their feet muscles properly, thus impeding good blood flow. Ten minutes of foot massage daily helps in transporting oxygen to the body's cells, which is essential for overall health.

Good News! The Slabway Foot & Leg Massager Has All of These Things, Plus MORE!
Take Action To See What The Slabway Foot & Leg Massager Could Do For You!
This New Slabway Foot Massager 
Will Do Wonders For The Body and Mind
There's a reason why the Slabway Foot & Leg Massager is known as the "wonder worker," and there's a reason why the product sells out every month.
It is so incredibly effective! The amount of value it brings to your health vs the price, is just unmatched.
Aren't you tired of seeing your body put under immense physical and mental stress?
Here are also a few benefits of Foot & Leg Massages:
- Improves blood circulation
- Helps relaxation
- Promotes better sleep
- Relieves body pains
- Improves mood and fights depression
- Makes feet healthier
- Alleviates swelling (edema)
- Promotes Nervous System stimulation
- Relieves Plantar Fasciitis pain
- Increases energy levels
And Much More...
Here are some unexpected benefits of Foot & Leg Massages:
- Improves skin & nail health
- Increased sex drive
- Posture & balance improvement
- Helps with headaches & migraines
- Increases Endorphin release
- Promotes Health Sleep Patterns
- Helps with Stress and Anxiety
We want to blow through our OCTOBER 2021 Stock!
For the next hour get it for only...
00

Days

00

Hours

00

Minutes

00

Seconds
Order Online ANY TIME
24 Hours a Day / 7 Days a Week / 365 Days a Year
"How Are You Able to Offer Such a Great Price?"

Well, this is the best part.. And the Secret to our business!
Our Slabway Shiatsu Foot Massager does everything that massagers over $400 do and is of similar quality, but we sell ours for a fraction of the cost.
HOW!?!
We are 100% Online.
Most Foot Massagers cost crazy amounts of money because they weren't made to move in an online world. They move from factory to factory, to big warehouses, to smaller warehouses, to showrooms, to retail stores, then finally to you. You are the one who ends up having to pay jacked up prices.
But we go straight from our warehouse to you!
If you purchase from us, your foot massager will within 2-5 business days after the day you purchase.
We go straight from our warehouse to you! Thus, saving you money.
We do everything we can to ship your orders out as soon as possible. Your satisfaction is our priority and we want to get you your Foot Massager as soon as possible. Orders are shipped out the following business day. 
Your Foot Massager will ship from either Georgia or Utah, USA. We offer Shipping to the lower 48 states! All packages are sent via standard service by UPS. Same business day handling, fast delivery guaranteed!
Orders on Friday may be processed on following Monday by UPS, according to UPS's policy.
96% of Customers Say They Have Had a 5 Star Experience with Us!

120 DAY TRIAL PERIOD
If you don't absolutely LOVE your Foot Massager within 120 days after purchasing, return it for a refund!
We back all of our orders with a Money Back Guarantee. If you don't love our products you can send them back for a refund!
No questions asked. No hassles.
We want to blow through our OCTOBER 2021 Stock!
For the next hour get it for only...
00

Days

00

Hours

00

Minutes

00

Seconds
Order Online ANY TIME
24 Hours a Day / 7 Days a Week / 365 Days a Year