The NEW Slabway Massage Chair
Oasis
For months, everyone at Slabway has been working hard to make and produce a NEW and IMPROVED massage chair. Now... It is finally here.
This massage chair is everything you are ever going to need. When you sit in this chair, it takes you to a different place. It is beyond just relaxing. You will feel like a whole new person that just came back from the most amazing vacation. This is where we came up with the name, Oasis. There is nothing better than when you are on an "Oasis," soaking up the sun, reading a good book, without a care in the world.
We wanted to create a space for our customers to go, where you can get that (aside from soaking up the sun), in your own home, whenever you want. Life is precious and being able to sit back and relax is more important than many of us often realize.
The Oasis is sure to give you, or your loved ones, the relaxation that is so very necessary for our well-being as humans.
But relaxation is not all the Oasis offers....
Now, imagine what frequent full body Massages could do for you.
This NEW and IMPROVED Full Body Massage Chair will be a source of healing and comfort.
You'll feel like a whole new person. Because you'll be a whole new person.
Are You Ready to Elevate Your Life?
Because right now -- We only have a very limited supply of the Oasis...
So, What Is So Great About This Chair?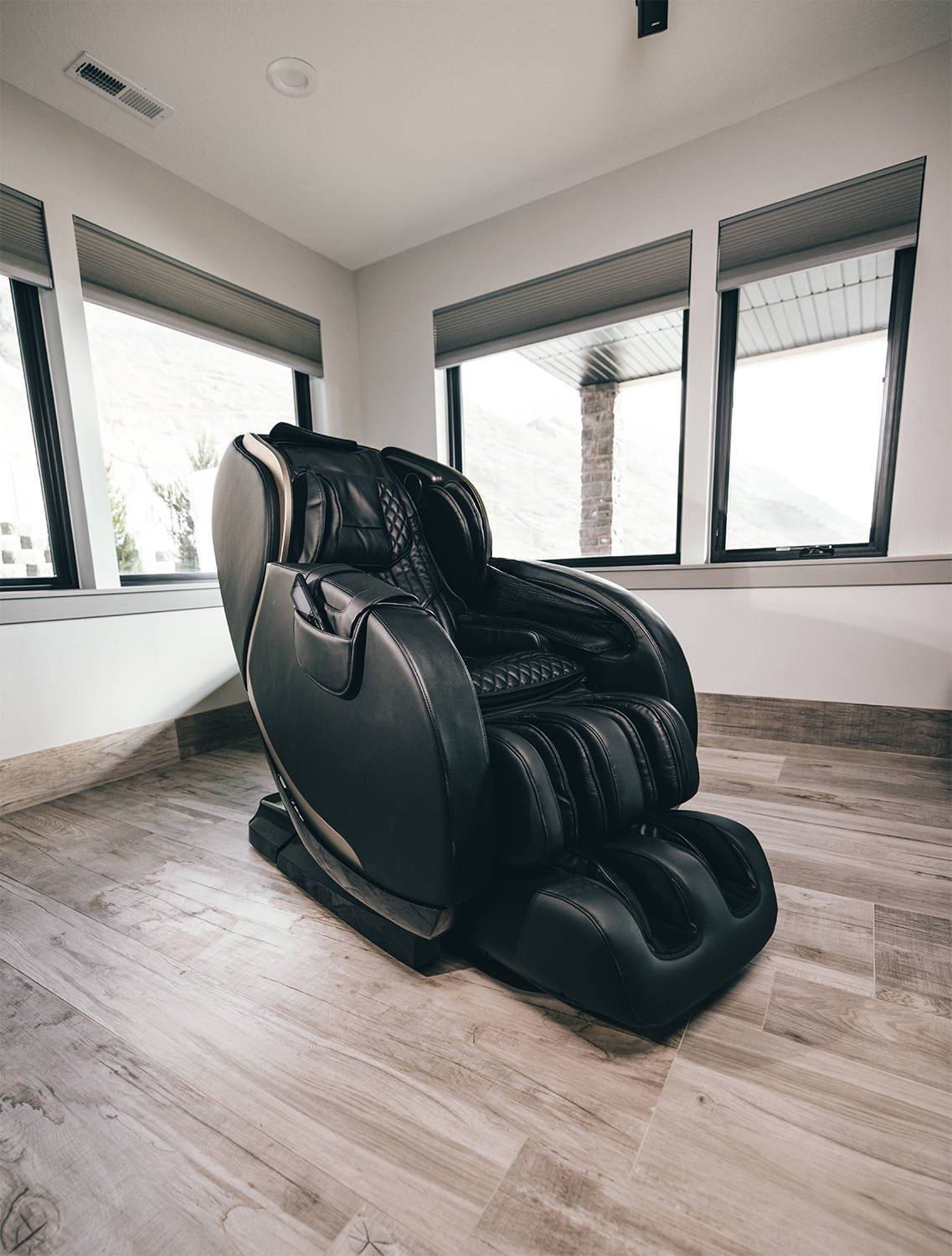 ​4-D Massage: The rollers can move up the back, pressing into the tissue in a circular motion, WHILE speeding up the motion at the top of the stroke, and slowing down at the end of the stroke. This is described as the most human-like massage experience of any massage chair.


Super long L-shape rail design: Rollers move from top of neck to buttocks and can achieve any of angle massage to the thighs. This gives you the experience & comfort of a whole body massage.


Built in Heat Therapy System: The heat relieves pain and promotes blood circulation. It can heat the neck, shoulder, waist, feet and buttocks.


Zero Gravity Mode: Zero Gravity function ensures relief of pressure on spine and joints. The Chair can even achieve a position in which the feet are higher than the head.


Multi-Level Wrap-Around Air Bags: 76 total airbags that pulse air pressure to knead and massage the leg muscles, promote blood circulation, and restore your legs, feet & arms vitality.


Wireless Bluetooth Music Player: There are multiple speakers surrounding the headrest. Integrates music into the massage techniques with synchronic therapy, which allow the rollers to massage you to the beats of your music.


Voice Controlled: Just like Siri. You can say "Hey Slabway" and then proceed to ask the chair for a massage.


​Shiatsu Results: Rejuvenates the mind and body removing physical stress.


Easy to Use Control Panel: Located right next to the arm rest, making simple access during your spa like massage.


Genuine Leather: This ensures durability of the material and makes for easy cleaning.


Extendable Footrest: Can be automatically extended and retracted within the range of 22 cm.


1-Year Warranty: Full coverage of ALL parts for 1-year.


Specifications: 62"L, 32"W, 38"H, 400 LBS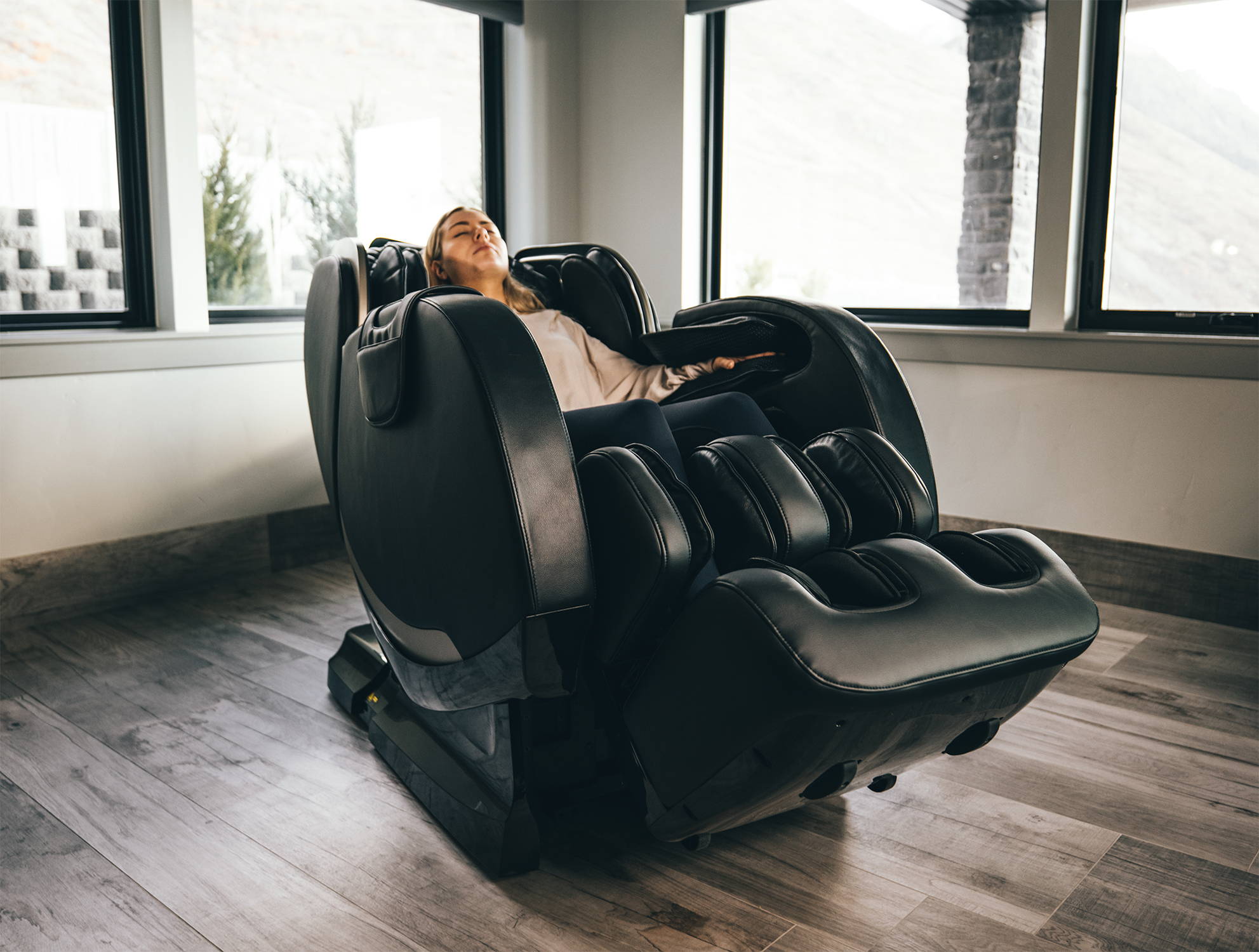 Zero Gravity Mode ensures that you have a relaxing massage that also ensures relief of pressure on spine and joints. The Chair can even achieve a position in which the feet are higher than the head to achieve the effect of brain oxygenation, the sleeping posture achieving the ultimate massage effect.
There are multiple speakers surrounding the headrest. Integrates music into the massage techniques with synchronic therapy, which allow the rollers to massage you to the beats of your music.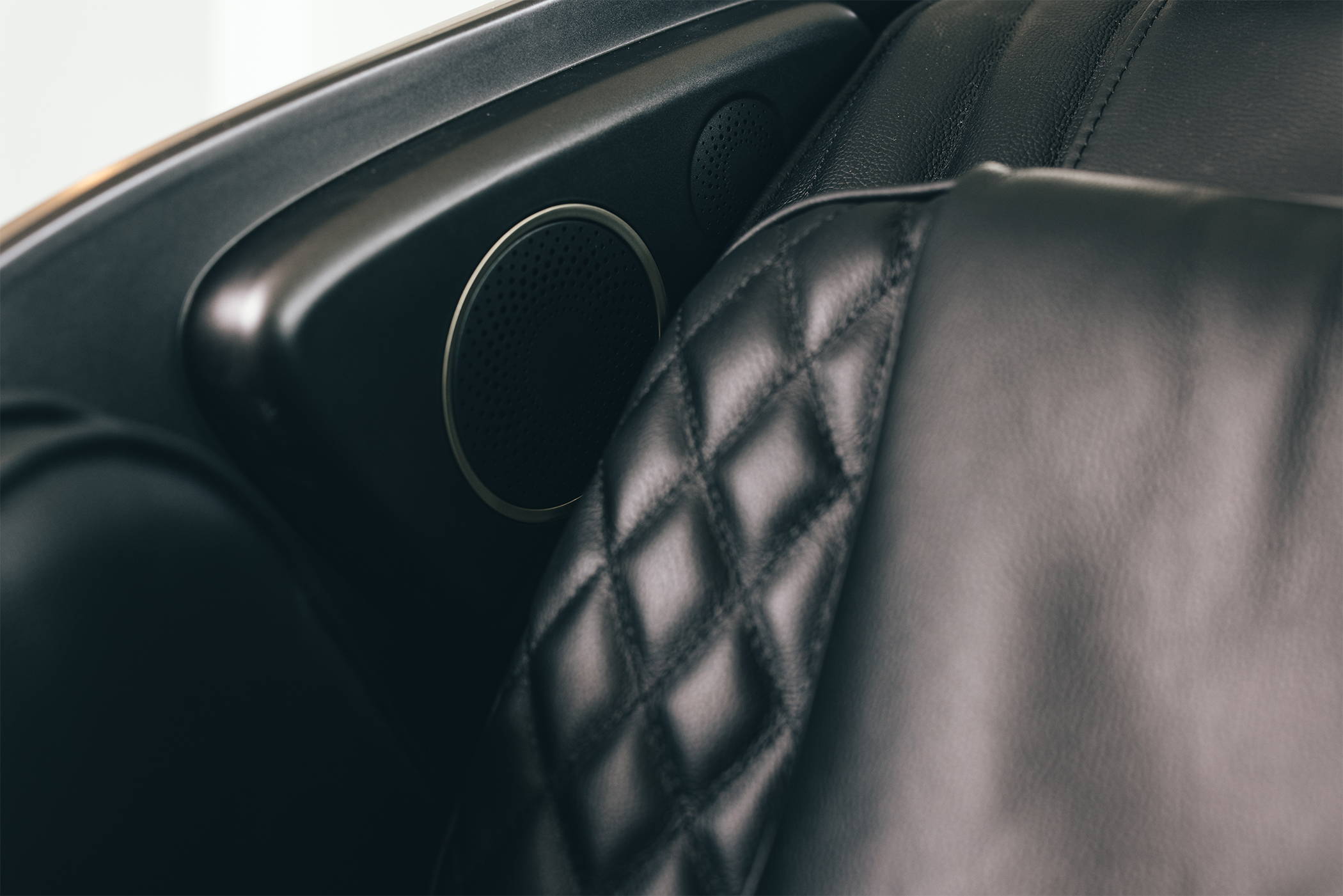 White Glove Delivery Included!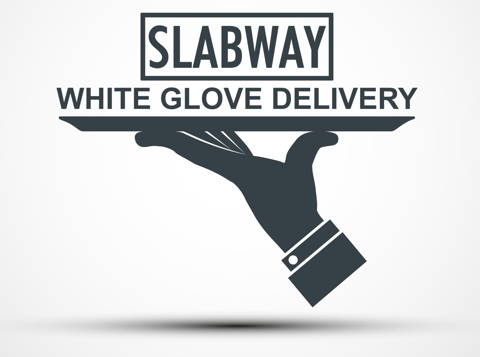 Offering white glove delivery has been one of our MOST requested delivery options. So, finally, we are pleased to announce that we are including white glove delivery with the purchase of our new Oasis Full Body Massage Chair!

Now... what does this mean?

With white glove delivery your shipment will take slightly longer, approximately 2-8 days, but our delivery personnel will not only deliver your chair, they will also...
1. Schedule a time with you for drop off/set up.
2. Bring the chair inside your home.
3. Set the chair up entirely & place it where you want it.
4. Dispose of any/all debris leftover from the delivery and set up
.
And all of this will just take 30 minutes.
1 Year Warranty / 365 Day Trial Period
365 DAY TRIAL PERIOD. If you don't absolutely love your chair within 1 year after purchasing. Return it for a refund.
Your Slabway Massage Chair is protected by a no-questions asked, satisfaction guarantee. Try your Massage Chair in your home for a full year. Put it to the test! Get to know your Slabway Massage Chair and what it can do for you. If it doesn't do everything we said it does or if you're unsatisfied for any reason, return it. You'll get your money back, no questions asked.*
Here's the catch
You don't have much time.
When the message gets out about the New Slabway Oasis Massage Chair...
There won't be any left.
Fact: Frequent Massages Can Relieve All Kinds of Pain
Massages are great for relaxing your muscles by stimulating the blood flow to areas of your back that have been lacking in oxygen and nutrients.
This muscle relaxation can improve flexibility and significantly reduce pain caused by tight muscles.
Yes, massage is a very popular well known pain reliever, but truth is... So many are doing it wrong and missing out on the many benefits that massage can bring.
They are missing out on what the power of FREQUENT Massage could do for their lives. Most go to get a Massage a few times a year.
Those with chronic conditions once a week or bi-weekly. Which according to research is still not enough.
To see major results, you need to experience frequent Massages. No if, ands, or buts.
Here are a few commonly known benefits of Massage Chairs:
• Helps your body move better
• Relieves neuropathy
• Improves Mood
• Improve Cardiovascular Health
• Lessen Headaches

• Spark Creativity
• Helps Become More Mobile
• Relieve stress and anxiety
• Increase Productivity and Alertness
• Boost your brains production of "feel-good" chemicals
• Improved immune function
• Helps you sleep better
• Lower High Blood Pressure
Here are some unexpected benefits of Massage Chairs:
• Skincare: by stimulating muscles
• Better Breathing: Our lung capacity is often variable due to the effect that our lifestyles can have upon body.
• Posture Improvement: releases pressure from spine
• Better Digestion: Stimulation of a parasympathetic systems boosts organ functioning which is why food is able to break down more easily to derive nutrients from.
• Flexibility: Letting muscles have the time to open up can have radical benefits to the flexibility of the body.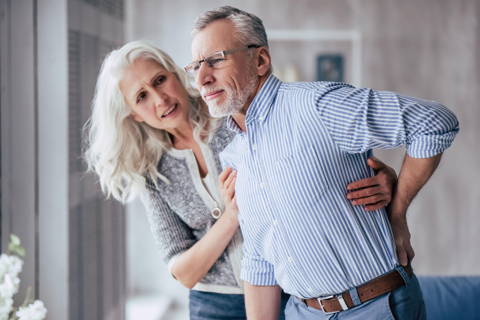 It Is An Investment For Your Health
* Warning - If you have any preexisting conditions we recommend you consult with your doctor before using a massage device.
For Back Pain it is recommended to get a deep tissue Massage everyday for 30 minutes within a 10 day period.
The American College of Physicians go as far as to list Massage for low back pain that lasts up to 12 weeks as a treatment.
Obviously, paying $100+ to go to a Massage Therapist everyday is unreasonable. Those payments stack up over time! Even fitting that in our busy days would be a nightmare.
The solution is Massage Chairs! The truth is, as with almost all things technology, massage chairs have come a very long way, and they're also way more affordable than they used to be.
BUT......
Not All Massage Chairs Are Created Equal
Purchasing a Massage Chair can be risky.
You've got the dinky incredibly cheap Massage Chairs that just stab your back and were not engineered to have any impact on your health.
You've also got your $9,000+ Massage Chairs that are just simply overpriced for what you're getting. The price is often times just to fool you into thinking you're getting top notch benefits.
Slabway meets you in the exact right place. Our Oasis Massage Chair was engineered with your well-being as the top priority.
That's why it's going to sell out FAST!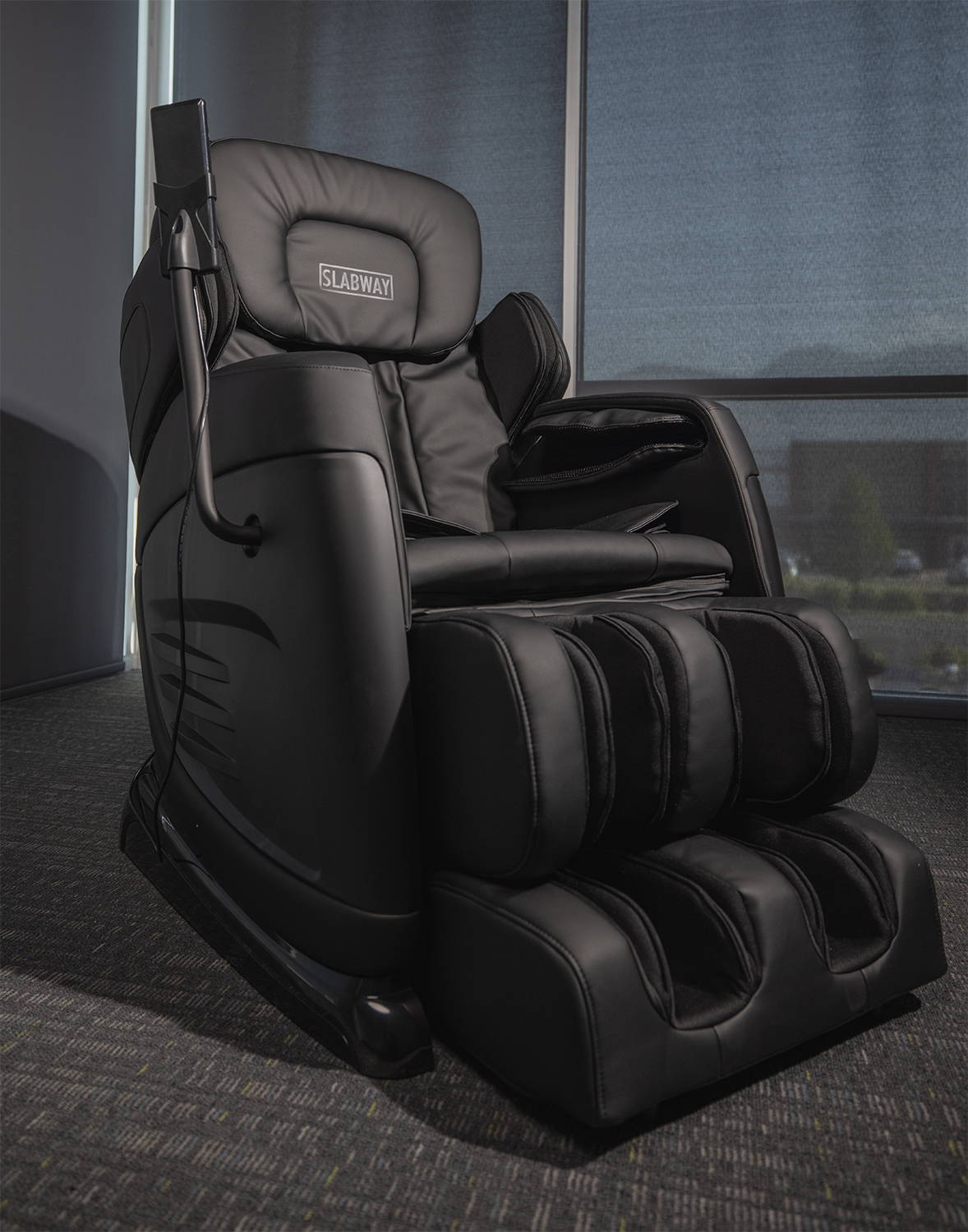 No Bluetooth Capabilities

$299 In-Home Delivery Fee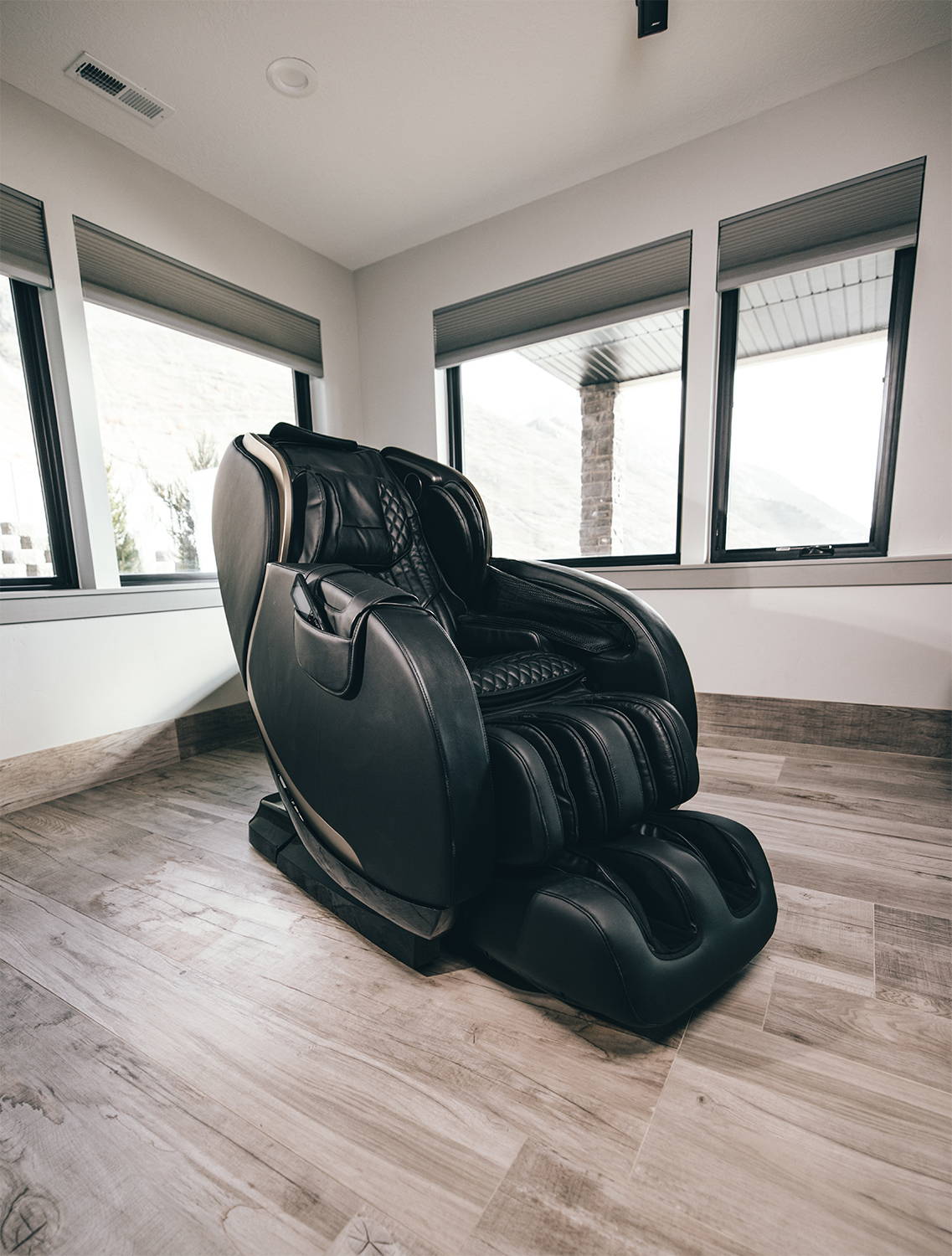 Voice & Button Controlled

Heats Neck, Shoulder, Waist, Feet and Buttocks.


Airbags & Rollers for the Feet

You Need To Take Action Now
This price is the lowest our Oasis Full Body Massage Chair will ever be. Once this run is gone, they are GONE
Slabway Oasis Massage Chair Was Made To Give Results
Millions of people are suffering silently in the dark when there are products out there that were made to give relief!
This Massage Chair isn't made like other Chairs. It was made to bring extraordinary results.
It's an investment for your Health

Order Online Any Time
24 Hours a Day / 7 Days a Week / 365 Days a Year

Money Back Guarantee
Privacy Guaranteed
100% Secure Information