Spa Shiatsu Foot Massager
The foot is one of the most important parts of our body.  This kneading and rolling Foot Massager helps relieve tension and fatigue of your feet with traditional shiatsu and reflexology therapy.
This is the best foot massager out there because...
✅ 4 Programmed Massages -  Alternate between 4 pre-programmed massages and 3 different styled modes for total relaxation
✅ Massages Multiple Areas - Can Massage your Heel, Toes, Arch, Sole, and calves through different positioning. 
✅ Specific Targeting - Specifically target all areas of your feet through a variety of techniques including pulsing, kneading, and rolling
✅ Remote Control - Wireless remote controls power, speed, massage directions, and adjusts mode settings easily
✅ Compact and Portable - Compact design allows for effortless storage and travel once your massage is complete

✅ Money back Guarantee - Your satisfaction or your money back!
✅ Overall Dimensions - 22"(L) x 12"(W) x 10"(H)
Warning - If you have any preexisting conditions we recommend you consult with your doctor before using a massage device.

Retail Price - $379.99
But we have it on sale today
Today's Price - $299.90
We want to blow through our inventory so...
For the Next Hour Get it For Only $169.90
Limited Quantity -

Order Today
100% Satisfaction Guarantee

100% Money Back  -

No Questions Asked
100% Secure Information
We do everything we can to ship your orders out as soon as possible. Your satisfaction is our priority and we want to get you your Foot Massager as soon as possible. Orders are shipped out the following business day.

We offer standard shipping to the lower 48 states! All packages are sent via economy or standard service by UPS. Same business day handling, fast delivery guaranteed!
 Orders on Friday may be processed on following Monday by UPS, according to UPS's policy.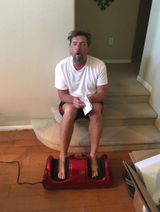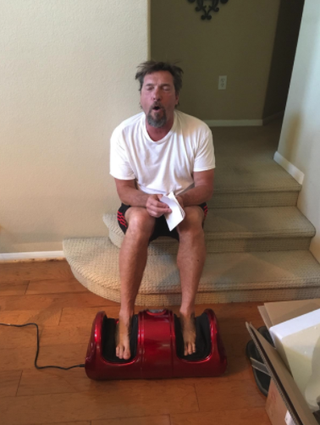 Absolutely love this! I bought it for my husband for Father's Day & gave it to him early. He adores it! And I do too!!! He has planters fasciitis & I have a titianium joint in each big toe. I've used it every day for 3 days and my whole being feels better, and of course my feet!

I work 12 hour shifts as a certified nursing assistant, today I worked 12 miles at work today according to my fitbit. I got home and used this for about an hour and my feet do not hurt AT ALL, it's the best. I couldn't believe how well it worked. I love this and have bought it for my father and may buy it for a few other people on my Christmas list.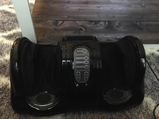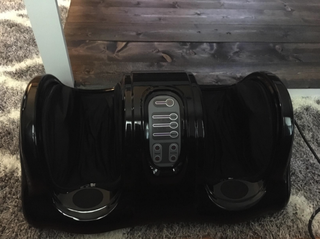 Retail Price -
$379.99
Today's Price -
$299.90
Next Hour -
$169.90
WE ONLY HAVE A  FEW LEFT!