If you're one of the many who suffer from chronic foot pain or unpleasant burning sensations in your feet, you'll be no stranger to knowing that coping with Neuropathy can really get in the way of your happy enjoyment of life.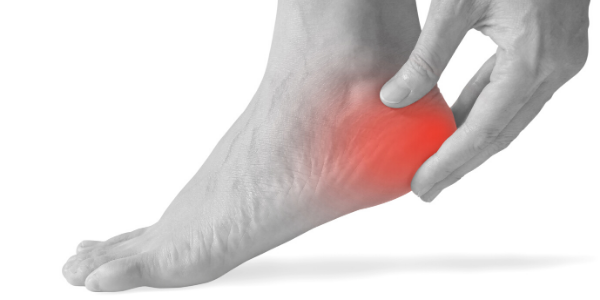 Neuropathy is the painful result of nerve damage to our extremities, that predominantly affects one's hands and feet. When our peripheral nerves are damaged, the messages our brain sends to our bodies aren't received correctly, affecting how our nerves respond to pain and temperature.
Many sufferers report feelings in their feet of numbness, tingling, weakness and unpleasant "pins-and-needles" sensations at best... and at worst; deep, intense burning accompanied by stabbing or shooting pains.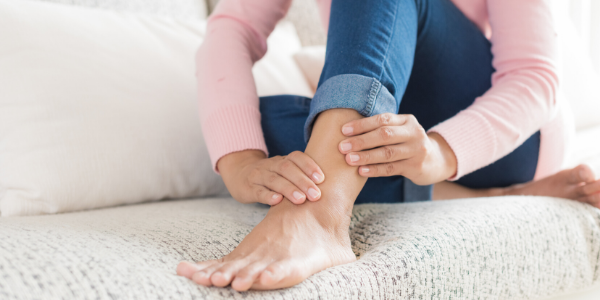 This debilitating affliction can be caused by a variety of factors and underlying medical conditions. It's an unpleasant side effect of conditions such as diabetes, excessive protein accumulations in the body and hypothyroidism; but it can also be caused independently by poor circulation, past injuries and infections, excessive consumption of alcohol, vitamin deficiencies, and even unhealthy exposure to some toxins. 
Addressing and managing the pain and troublesome sensations associated with Neuropathy can be done the natural way, without resorting to pain pills or prescriptions to cope. Relief from Neuropathy's sharp pains and numbness can be achieved through not only treating the underlying cause, but also by introducing some massage and cold therapy to your routine, and adopting some healthy habits.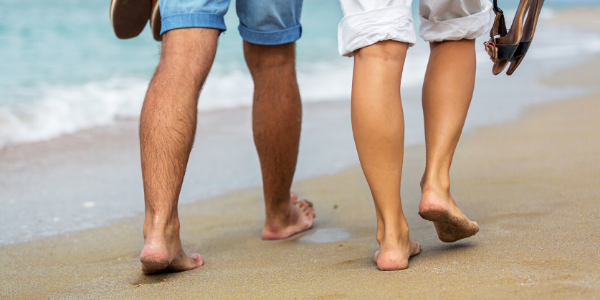 Having comfortable, healthy feet is a crucial factor in maintaining our productivity, mobility and overall happiness. None of us deserve to have foot pain slowing us down! 
We've compiled a list of easy fixes for nagging pain and discomfort in our feet, so you can say goodbye to tired toes and painful muscle spasms, and your feet can be ready to take you anywhere...
Here's three things you can do today to help alleviate the pain associated with peripheral Neuropathy in your feet:
3. Massage to Increase Circulation and Minimize Pain
It's no secret that massage is enormously beneficial in treating pain everywhere in our bodies, and our feet are no exception. 




Massage also encourages lymphatic drainage which in turn alleviates painful swelling. You'll be giving yourself a burst of your body's natural analgesic too, as massage releases pain-relieving endorphins.
Your tired, painful feet will find immediate relief from Neuropathy pain when you treat yourself to some therapeutic massage on a daily basis... So have your own masseuse on call, any hour you need it with a Shiatsu Foot Massager. Specially designed to access those hard to reach pressure points in your arch, heel, toes, and sides of your feet; its kneading, rolling and pulsing modes will target all the areas where your feet need it the most. 
Compact and lightweight, our Shiatsu Foot Massager is designed with your ease of use in mind… So you can move it to whichever favorite chair is beckoning you at the end of your long day when it's time for a restorative foot massage!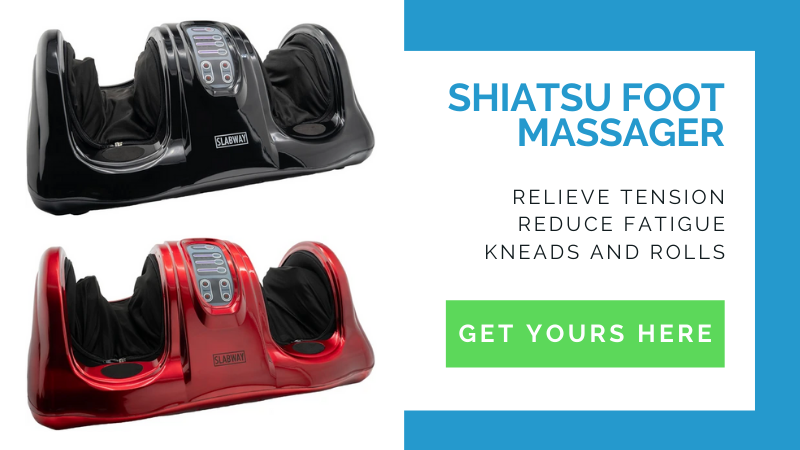 2. Adopt Some Simple Lifestyle Changes
Maintaining a healthy body overall will naturally address many of the underlying causes that can lead to Neuropathy and foot pain. Once you've addressed any potential medical issues that might be the culprit with your doctor, some easy ways to ensure you have the happiest, healthiest feet possible include adopting a healthy way of life. 




Some easy lifestyle adjustments that will have your entire body glowing with health include limiting your alcohol consumption, quitting smoking and including more fruit, vegetables and whole grains in your diet. 
Adopting these healthy switch-ups in your life will benefit your feet by staving off dangerously high blood sugar levels that can put you at risk of developing diabetes and more troubling foot issues down the road. They'll also increase your body's circulation and improve the elasticity of your blood vessels, ensuring healthy tissue in your feet. 


1. Ice Your Inflammation for Instant Relief On the Go
Many cases of Neuropathy pain are caused by inflammation, so put your discomfort on ice and take foot swelling out of the equation. The Hot & Cold Massage Roller combines the relief of a soothing massage with the anti-inflammatory benefits of an ice pack, all in one handy roller ball device.



Crafted from a gel core encased in stainless steel, this compact handheld massager is super portable so you can take your pain relief with you, wherever life takes you. Simply place the roller in your freezer for 2 hours until it's thoroughly chilled, then take it out to enjoy a restorative massage on the arch of your foot to reduce painful swelling. Its design incorporates a flat base, allowing you to set it down on the floor so you can roll your foot over it and apply the perfect downward pressure you need.
If the cause of your Neuropathy responds best to heat treatment instead of cold compresses, the Hot & Cold Massage Roller has you covered here too. Simply heat the gel massage ball by setting it in a bowl of hot water for 5-10 minutes, and receive the benefits of soothing, stimulating heat therapy instead. 
Gentle heat combined with targeted pressure through massage will boost circulation and ease muscle spasms in your feet and legs, so take this convenient portable handheld massager anywhere you might need instant relief.

Natural, effective solutions to Neuropathy and foot pain are within reach when you treat your feet and entire body with the love and care it deserves! 
Here's to freedom from pain and our best-feeling feet ever…
Stay happy, healthy and well,
Jane | Slabway Wellbeing Contributor