We all have at least one of them on our holiday gift shopping list. (You know the ones we're talking about.)
Whether it's a distant cousin, your boss, a neighbor with dietary restrictions who can't eat chocolate, a secret Santa we know nothing about, or the person who already has everything…
All of us know that person who's almost impossible to shop for, and we inevitably leave it until the eleventh hour to hazard a guess on what they'd really like to unwrap.
We've even been known to dabble in some last-minute panic-buying of eccentric tube socks and bizarre antiques.
Until now… 
The gift of relaxation and a healthy body is always appreciated.
You'll nail it with one of these welcome wellbeing-boosting gifts, that are perfect for young and old alike:
Luxury Shiatsu
Full Body Massage Chair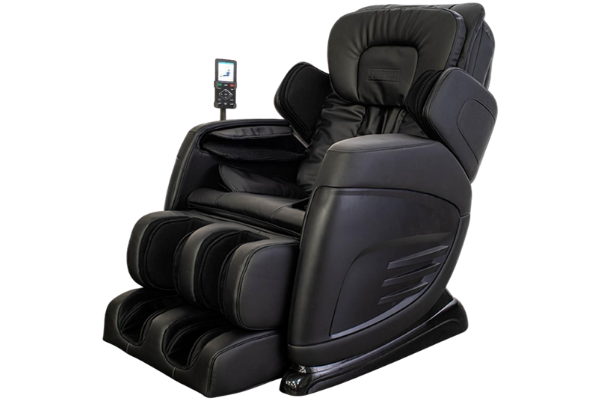 We're hard pressed finding anyone who couldn't use a good massage right now- So naturally, this luxurious Shiatsu Massage Chair tops our list. It truly decks the halls with its innovative features that will de-stress, relieve tension and rejuvenate that special someone's entire body. Gift them this ultimate shiatsu and reflexology therapy massage chair, and they'll have no doubt whether they're on the naughty or nice list!
Spa Shiatsu Foot Massager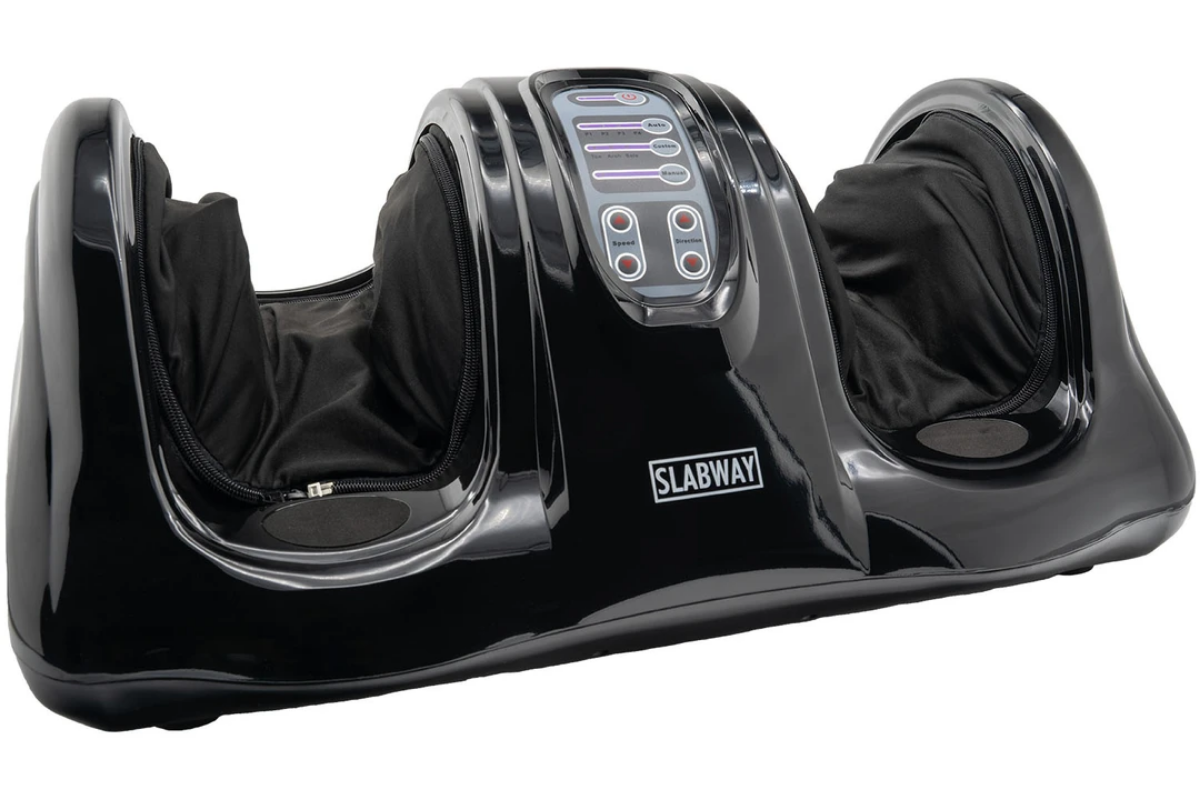 Our idea of the perfect foot massage? One that doesn't finish with an obligation to return the favor! Gift this no-strings-attached foot comfort companion for customizable massages on demand. (Because let's face it: Unless you're a masseuse, it'll beat any flimsy foot rub you can offer!) And don't worry, you'll still rake in all those brownie points.
Foot and Leg Massager Wrap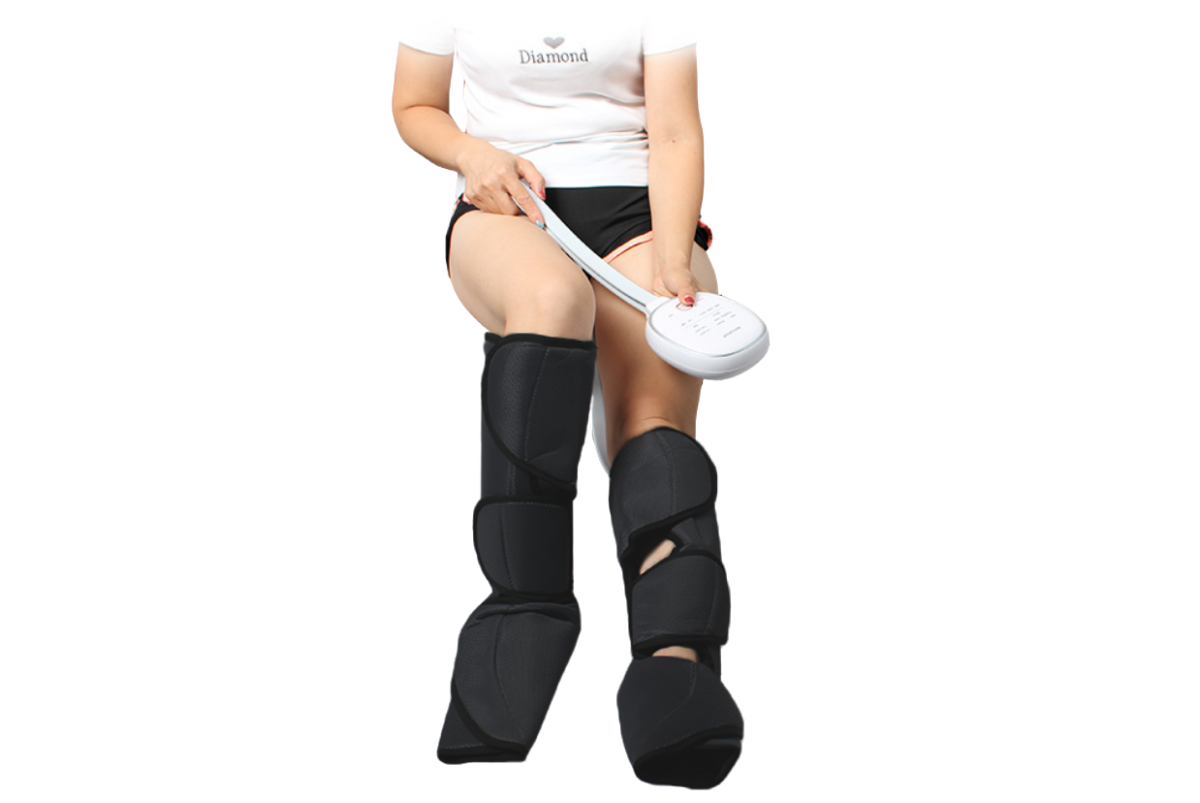 This innovative massage solution will be the only gift they won't want to "unwrap"! Once their legs and feet are all wrapped up in its soothing embrace, the remote control lets them call the shots. Air bags squeeze and massage tired legs and feet, boosting circulation and relieving fatigue.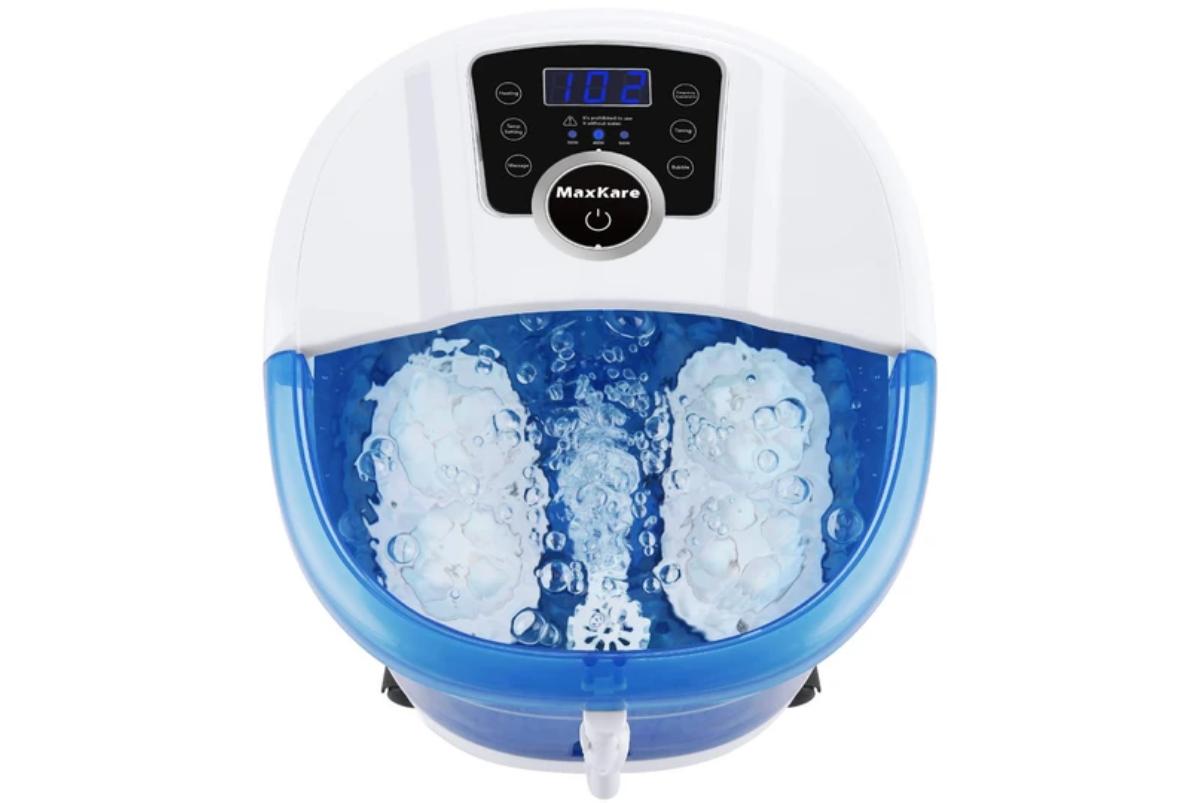 Level up their relaxation game with this foot spa that does more than just bubble... This premium foot-pampering powerhouse pulls out all the stops. With its intelligent temperature control, motorized Shiatsu massage rollers, bubble surf massage and even a specialized medicinal compartment for adding herbs or oils; they can confidently cancel that upcoming pedicure appointment.
Cordless Neck Massager
with Heat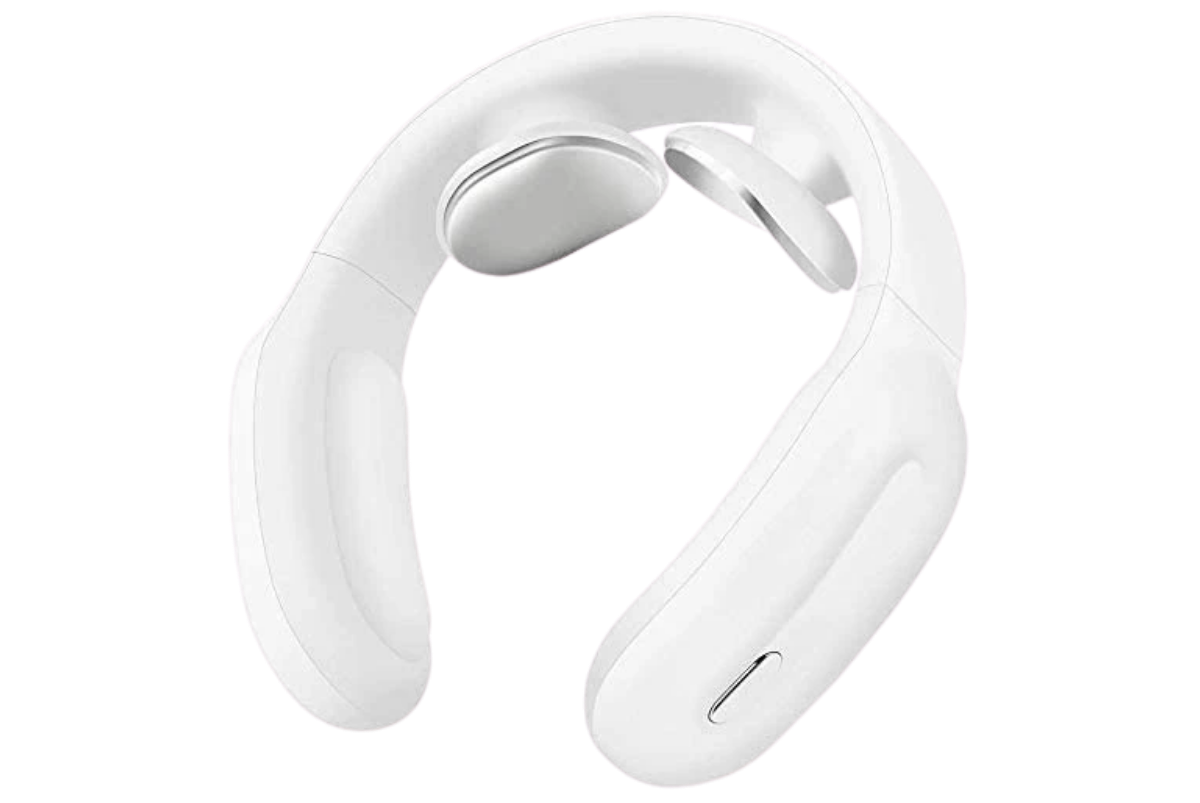 Neck massage on the go? Yes please. This lightweight, ergonomic neck massager combines TENS pulse technology with intelligent 4D suspension design. The soothing heat and customizable massage modes let that lucky person on your gift list enjoy freedom from neck pain, shoulder tiredness and body tension, all in one compact and innovative tech treat. 
Acupressure Mat
and Pillow Set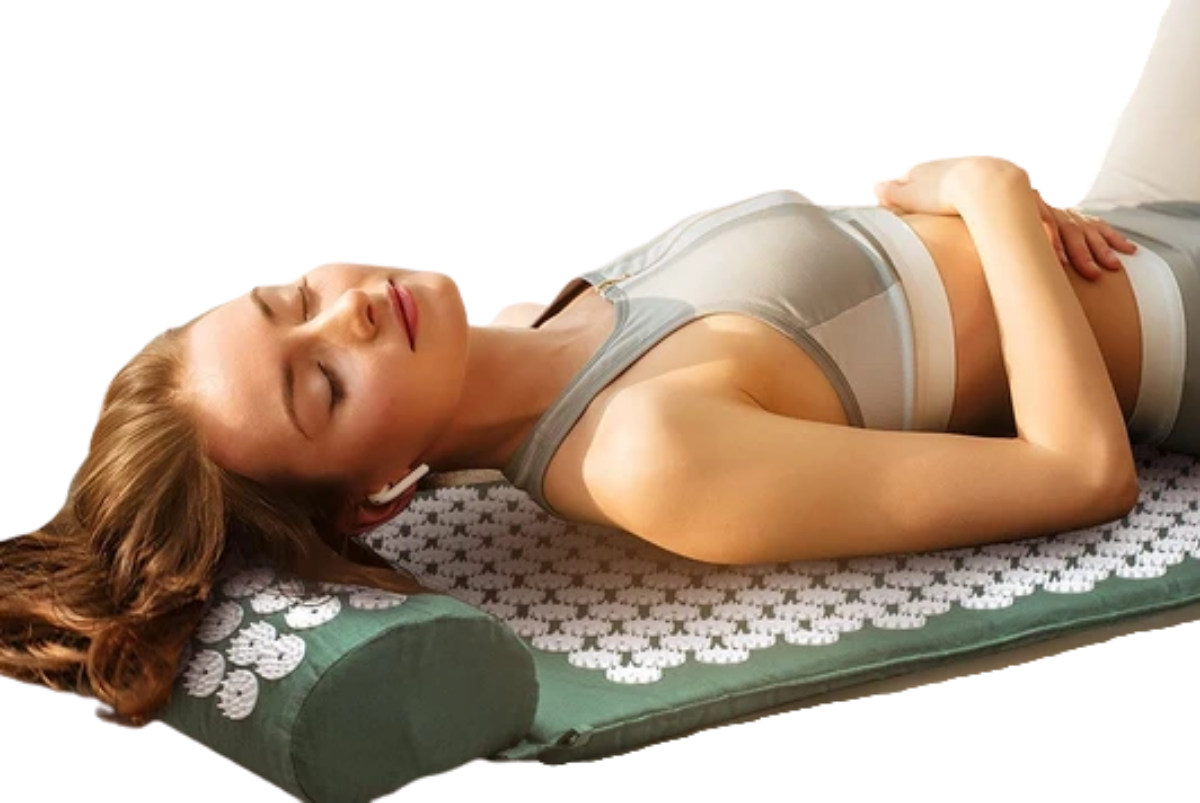 Ancient wisdom is reinvented in this thoroughly modern acupressure mat and pillow set. Thousands of stimulation points help release endorphins, block pain receptors, elevate energy levels and access meridians. And all they have to do to experience this full-body acupressure therapy? Just lay back, relax, and enjoy.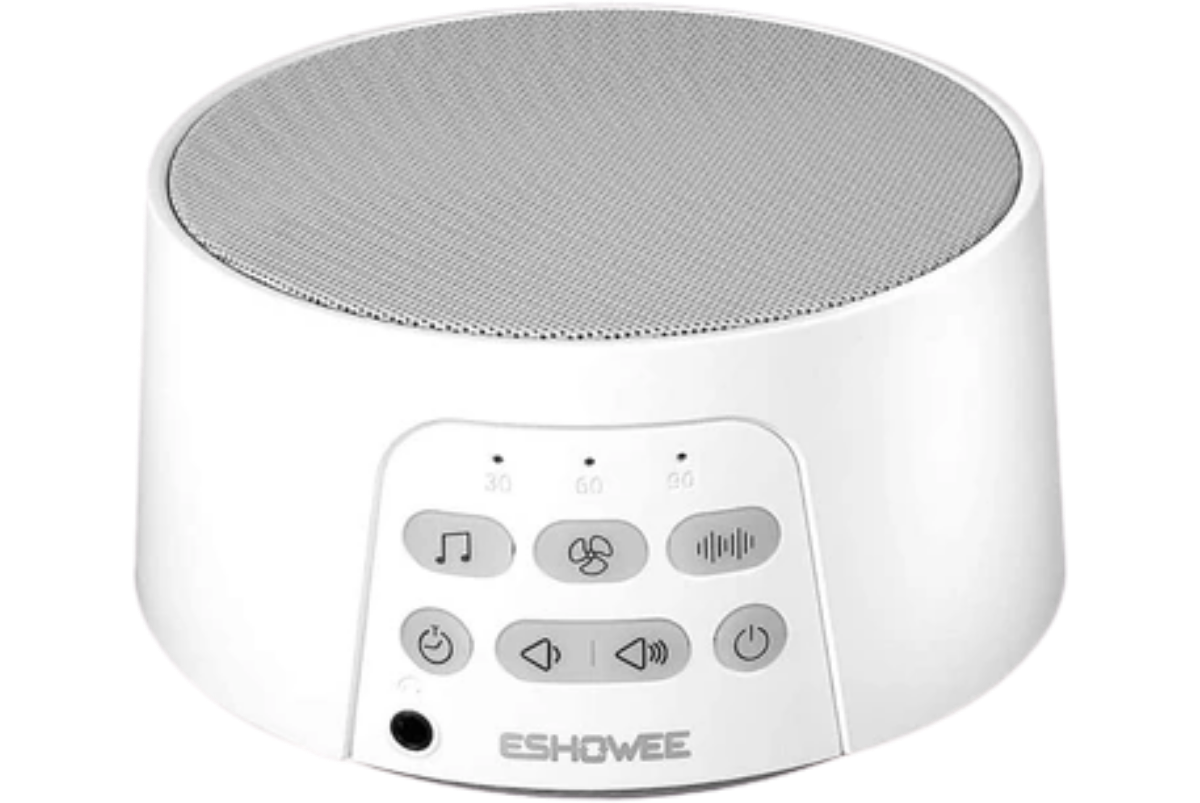 Light, restless sleepers will be thanking you every single night when they drift off into blissfully effortless slumber... All thanks to you. They can tailor their most comforting nature sounds that resonate on a serious sleepytime frequency, giving them the gift of a great night's sleep. 
Have others to shop for? 
Check out our other gift guides:
9 Gifts That'll Make You Mom & Dad's Favorite Kid
6 Gifts Your Girlfriend or Wife Won't Try to Return for Store Credit

6 Innovative Gifts for the Boyfriend or Husband Who Has Everything
 7 Sporty Stocking Stuffers for Your Favorite Athlete
Slabway's Ultimate Gift Guide for Everyone on Your List